Natura Formulas
Regular price
$39.99
Sale price
$19.99
Unit price
per
Sale
Sold out
$5 flat shipping most orders! - Free over $58
BCAAs (Branched Chain Amino Acids) are some of the most powerful weapons in defending your body. By providing up to 40 percent of the daily requirement of all 9 essential amino acids, this indicates just how important BCAAs are to the body. This group of three essential amino acids – leucine, isoleucine, and valine – have been proven to enhance muscle protein synthesis, improve training, prevent muscle loss, improve recovery, support fat loss, and more.
In addition, scientific studies, such as one presented in the Journal of the International Society of Sports Nutrition, support the superiority of a 2:1:1 ratio of BCAAs. Natura BCAA are especially beneficial for athletes and those who work labor intensive jobs as intense exertion depletes amino acid stores regardless of diet. Because leucine is depleted the most frequently, it is needed more than isoleucine and valine – thus the need for the 2:1:1 ratio.[1]

Natura BCAA simplifies the job of converting each amino acid into energy during extreme physical use. Because BCAAs make up approximately 35 percent of all muscle tissue, supplementing the body is crucial to preserving them. Each serving of Natura BCAA provides powerful results with the scientifically validated 2:1:1 ratio. It contains 800 mg. of L-leucine, 400 mg. of L-isoleucine, and 400 mg. of L-valine. All three are essential nutrients that are important for the body.
OUR 90-DAY GUARANTEE
At Natura Formulas we are proud to say that our products are formulated and manufactured in the United States in a FDA registered facility that is both NSF (National Sanitation Foundation) and GMP (Good Manufacturing Practices) certified. Natura BCAA is made with natural ingredients and backed by a 90-day "You Must Be Thrilled!" guarantee. So, if for any reason you're not satisfied with your order, simply notify us and we'll make arrangements for you to receive a full refund or replacement. No questions asked. No unusual hoops to jump through.
BENEFITS
Natura BCAA Enhances Muscle Protein Synthesis. Numerous studies, such as one published in The Journal of Nutrition, have shown that BCAAs activate key enzymes in protein synthesis after physical exertion.[2] By increasing the rate of protein synthesis and decreasing the protein degradation rate in muscles, BCAAs provide anabolic effects on protein metabolism. This is especially important for those who exert themselves through exercise or physically intensive jobs, as well as those over the age of 35 when protein synthesis begins to decline.
Natura BCAA Improves Endurance and Strength Training. After careful review of several studies, the International Society of Sports Nutrition reported that BCAA supplementation is beneficial during endurance training as the net rate of protein degradation is decreased, depletion of muscle glycogen is delayed, and fatigue is diminished due to decreased tryptophan uptake to the brain.[3] Evidence also suggests supplementation with BCAAs maximize strength results due to improved neuromuscular adaptations.[4]
Natura BCAA Prevents Muscle Loss. After a thorough investigation, the European Journal of Applied Physiology presented a study on the effects of body mass, body composition, and muscle power with supplementation use of BCAAs. They discovered that muscle loss is preventable with its use – especially when the body is deprived of sufficient oxygen.[5] The Journal of Nutrition suggests that supplementation with BCAAs may be useful in the prevention and treatment of sarcopenia (loss of muscle due to the natural aging process).[6]
Natura BCAA Improves Physical and Mental Recovery. Several studies indicate supplementation with BCAAs improves recovery from physical exertion. At the same time, the risk of injury or illness is reduced.[7]/[8]/[9] A recent European journal qualified supplementation advantageous as it decreased pain, muscle damage, perceived exertion, and mental fatigue. They also reported that supplementation improves anabolic response in recovery as well as immune response.[10]
Natura BCAA Increases Fat Loss Support. Published in The Journal of Nutrition, a very large study of 4,429 subjects found that those who supplemented with BCAAs had less body fat, better body composition, and significantly fewer chances of becoming overweight when compared to those who didn't supplement.[11]
Share
View full details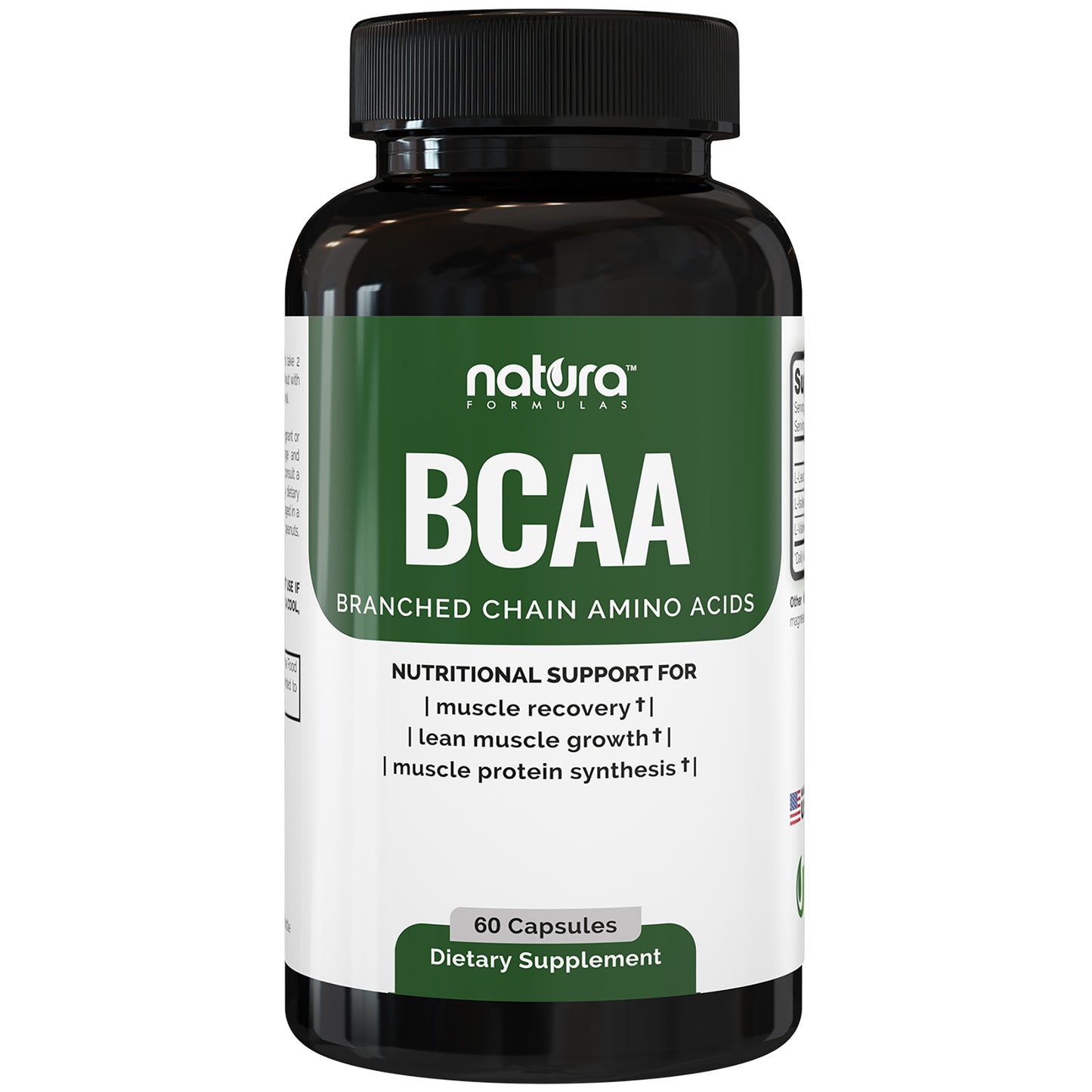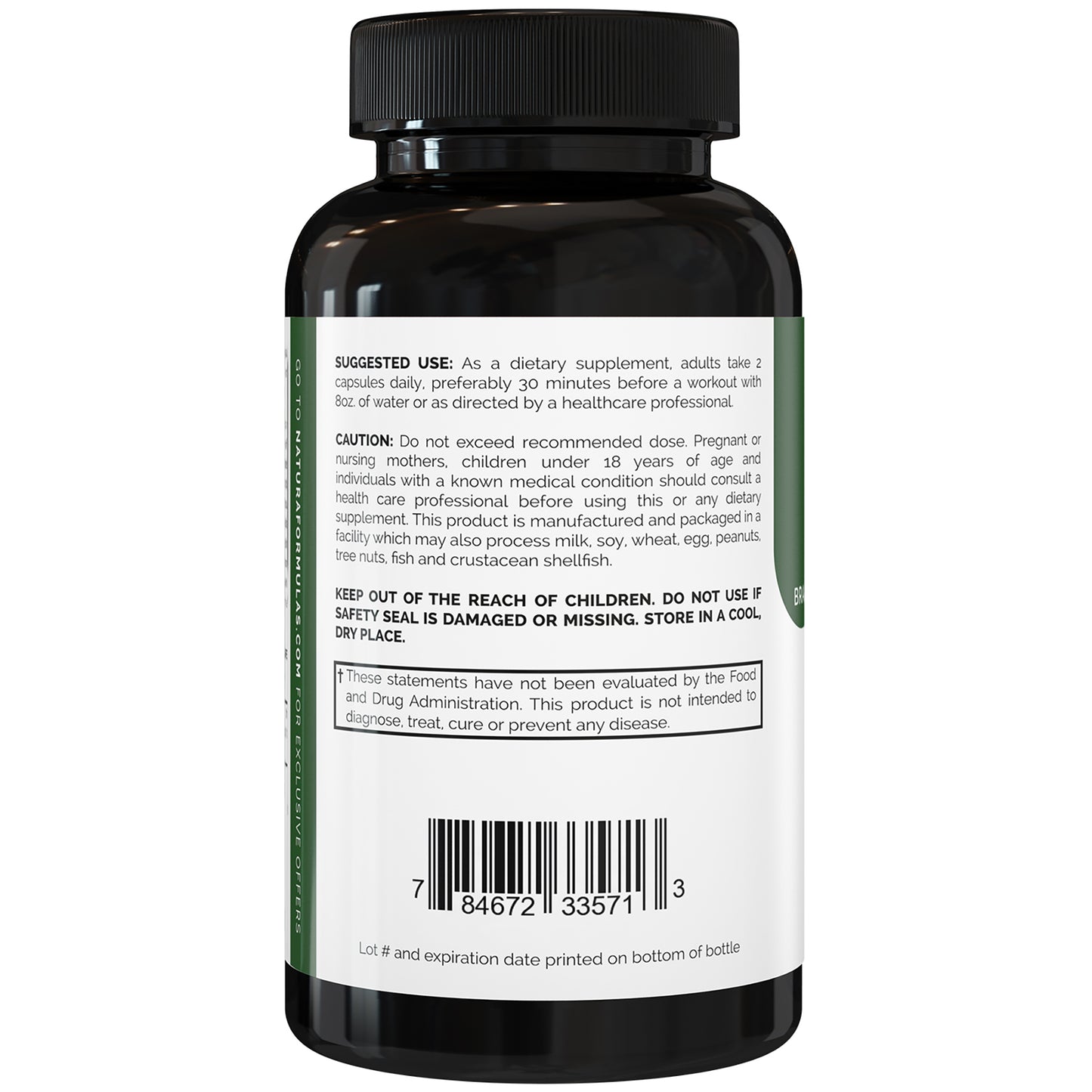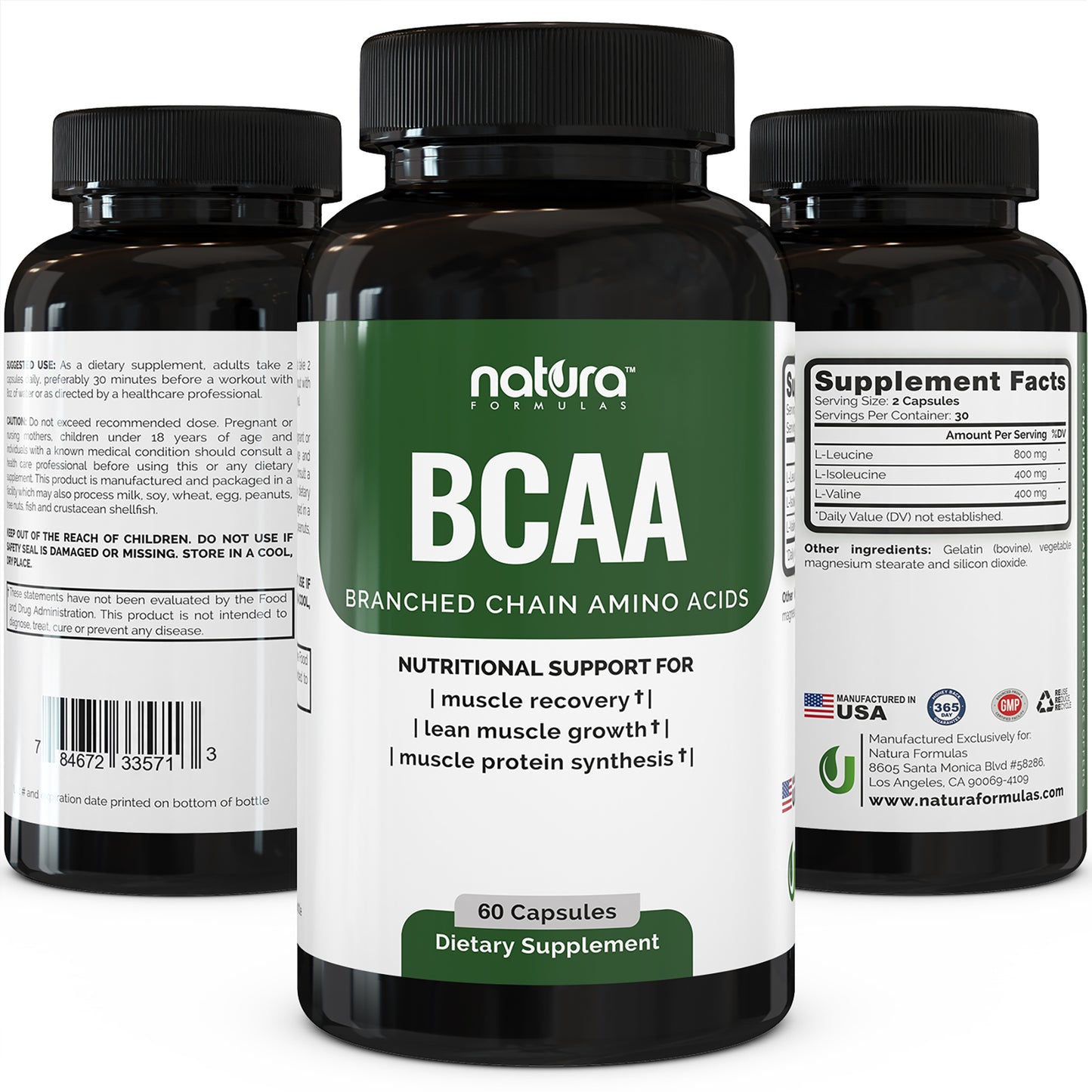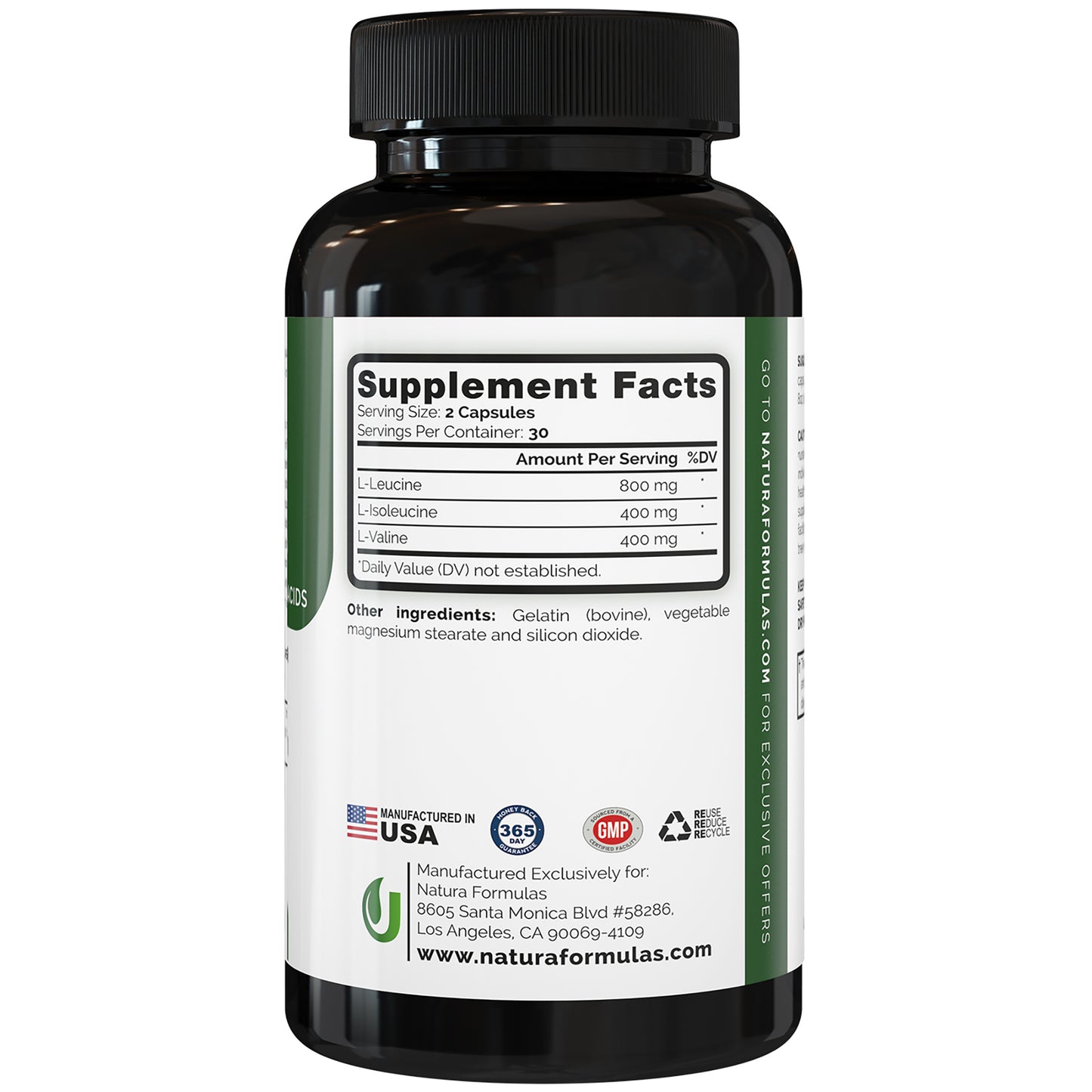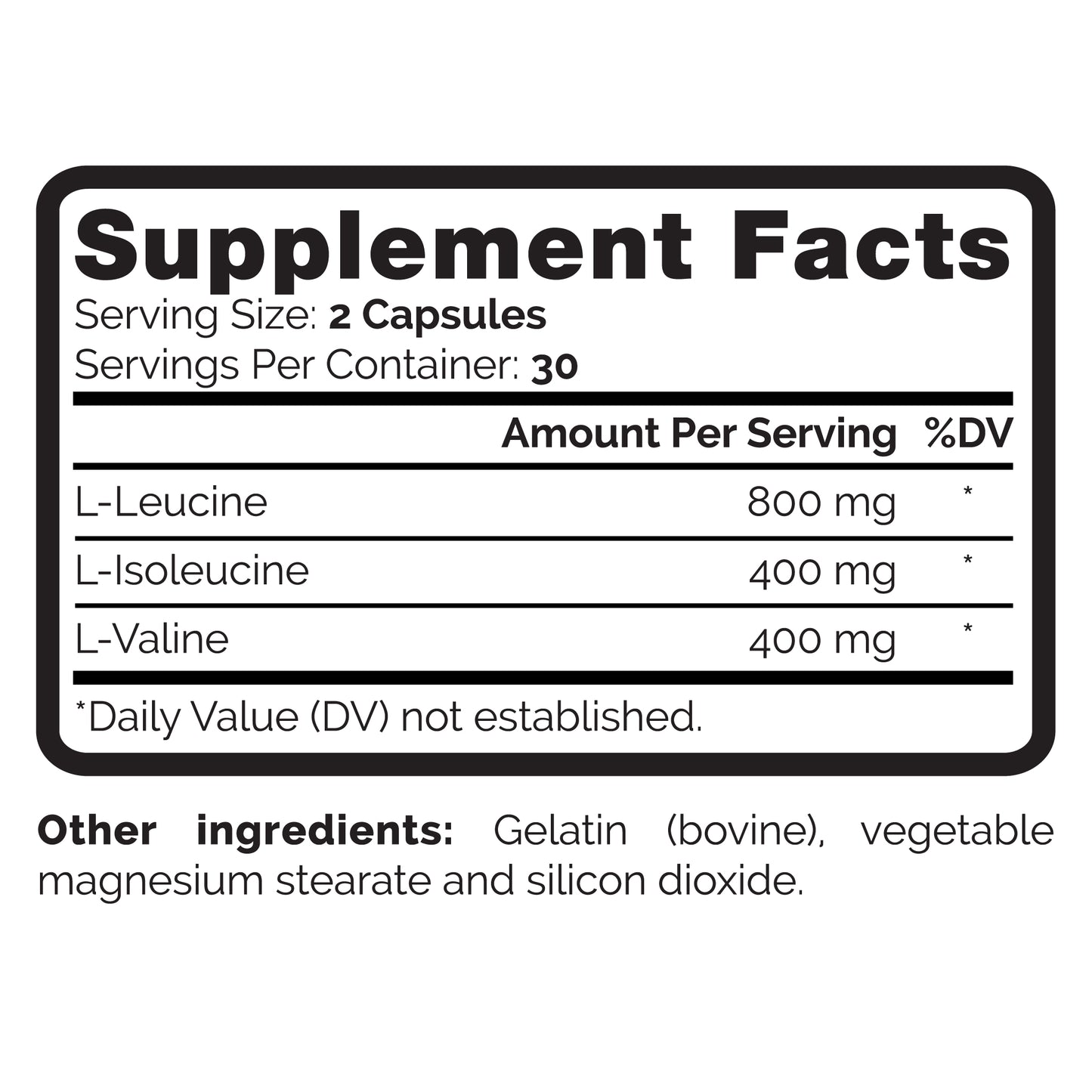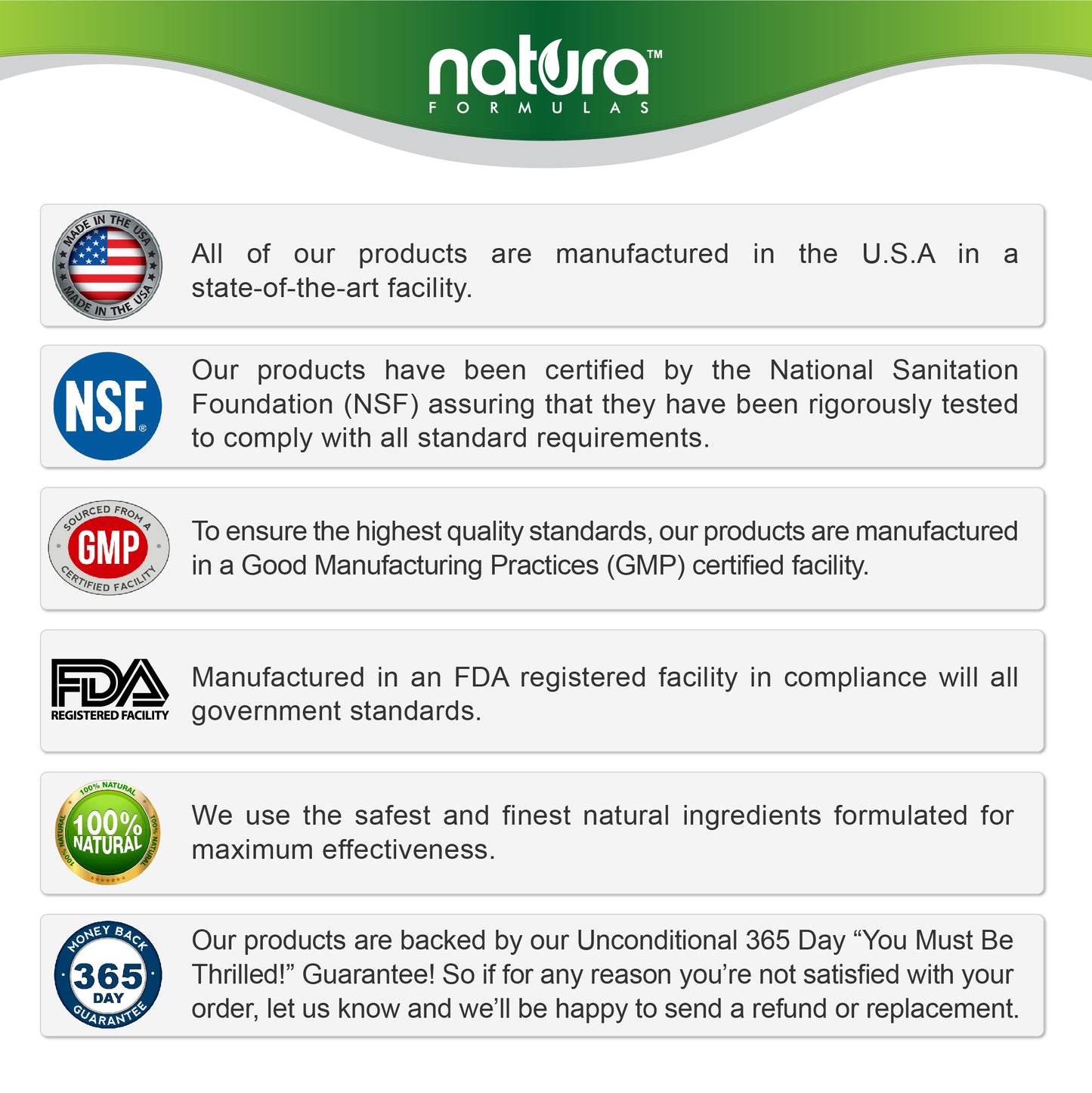 SUGGESTED USE
As a food supplement, adults take 1 tablet daily with a glass of water and preferably with a meal or as directed by a healthcare professional.
CAUTION
As with any supplement, do not exceed the recommended dose. If you are pregnant, breastfeeding, taking medication or due for surgery, please consult your healthcare professional before use. Not intended for use by persons under the age of 18 years. Discontinue use and consult a doctor if adverse reactions occur.
Keep out of reach of children. Do not use if safety seal is damaged or missing. Store in a cool, dry place.
Food supplements should not be used as a substitute for a balanced and varied diet or a healthy lifestyle. This product is not intended to cure, prevent, diagnose or treat any diseases.
INGREDIENTS
Active ingredient: Vitamin B12 (as Methylcobalamin)
Other ingredients: Bulking agents: (Microcrystalline  Cellulose Di-Calcium Phosphate), Anti-Caking Agent: magnesium Stearate (plant-based).
Free from: Dairy, gluten, soya, wheat, fish, eggs, nuts, crustaceans, animal products, artificial flavourings and sweeteners, GMOs.